What Other Are Creating #006
Howdy friends!
Time for another edition of What Others Are Creating.  There wasn't one last week just because I didn't seen any new projects to mention.  As I always say, if you have a project you'd like me to check out, please let me know in the comments and I will do so.  Always on the look out for new and interesting projects to feature.  With that out of the way, let's get on with this week's projects.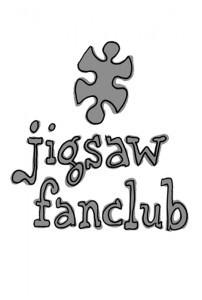 Brodrick "Jigsaw" Jones – http://jigsawfanclub.com – Jigsaw Season 5
I was a fan of Jonesy's work before I met him.  While surfing around the internet one night I came across the fun that is the Jigsaw video thing.  They are short, funny, relatively family friendly, puppet videos that have an amazing look to them.  They tell the story of Milton the Robot and Dr. Cranium and the wacky characters around them and they are all puppeteered (mostly) by just one guy.  Jonesy.  Jonesy is one of those people who is just really creative.  So creative it makes me mad.  But I still love him.  Season 5 of the Jigsaw Video Thing just started and you can check out the first episode of season 5 by CLICKING HERE.  Or you can go back to the start and watch them all by CLICKING HERE.  Either way, click, enjoy.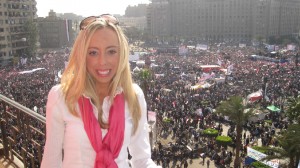 Carrie Seim – http://www.carrieseim.com – NY Post Article
I met Carrie through my Improv troupe Improvatorium.  She's a hilarious person on and off stage and we've had a ton of fun working together.  She will be the female lead in a new audio drama I have coming out in the next month or so and I couldn't think of a better person to work with on it.  When she's not improvising, you can find Carrie traveling the world and writing articles for such publications as the New York Post.  She has a new article out, just this week, about men who apologize for bad behavior.  Give it a read by CLICKING HERE and then check out Carrie's website at www.carrieseim.com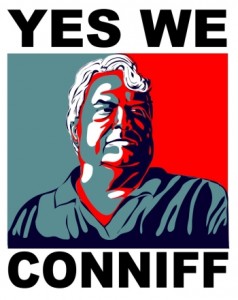 Frank Conniff – Podhouse 90 – http://frankconniff.com
It's no mystery I'm a fan of Mystery Science Theatre 3000.  When I moved back down to Los Angeles after college, one of the first weeks I was here, I went to see a stand up show called Frank's Chop House run by TV's Frank, Frank Conniff.  I'm glad to say that since that night in 1998, I've become a friend of Frank's and he was so supportive of The Radio Adventures of Dr. Floyd, becoming the guest star that returned the most times.  Well, Frank now has his own podcast and you should really give it a listen.  Funny, politically based stuffed and a huge, talented cast.  (The cast includes some other Mystery Science Theatre Alumni as well, so it's a must for fans.)  Check it out by visiting Frank's website http://frankconniff.com

Joel Hogson – Gizmonic Information Club – http://joelhodgson.com
Again, no secret, I'm a fan of Joel Hodgson.  Well, he's got a new email list set up and if you are a fan of Mystery Science Theatre, I suggest you subscribe.  I've been following Joel on Twitter and he's been dropping some hints about some cool things that may be coming in the, not too distant, future.  I can't wait to see what it might be!  You can sign up over at http://joelhodgson.com.
Well, that'll about do it for this week.  Again, if you have a project you reckon I should check out, either your own or someone else's, please leave it in the comments below.  I'd really love to see what else is out there other than the random things I stumble upon.
Have a great week!