Walt Disney World – Epcot's Maelstrom #ONELASTRIDE T-Shirts
A week or so ago, Disney announced that they would be closing down the Epcot attraction, Maelstrom, in favor of a new ride based on the film Frozen.  The Maelstrom, while not an E Ticket adventure, is a big cult classic and I was bummed that I wouldn't get to ride it one last time.  After thinning about it for a bit, and checking into my frequent flier miles, I realized I could pop out there for one last ride.  I got in touch with my friend John who works at the parks and made arrangements and we decided it would be fun to create T-Shirts to commemorate the event.  I designed the logo and John got them printed out and we wore them to the park!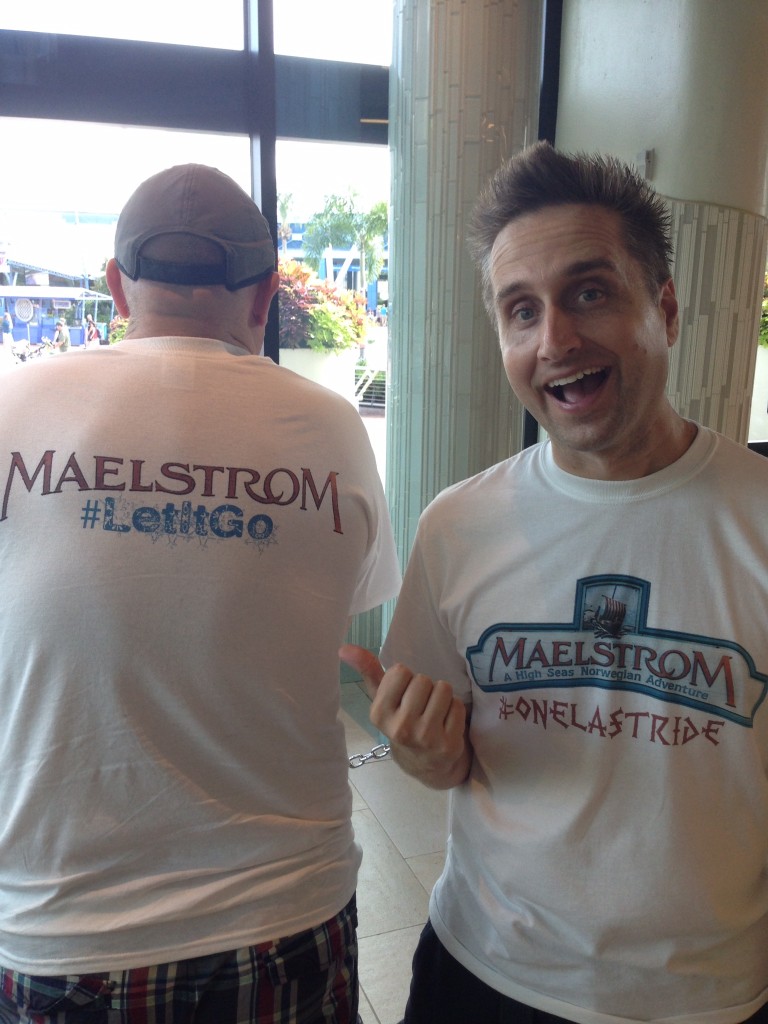 The shirts were a HUGE hit, both with cast members and other guests.  We were asked to stop for pictures and were repeatedly asked where we got them.  So, to all those who'd like to make your own #onelast ride shirts, I'm putting the files up here for you to download.  I claim absolutely no copyright on these materials and I am not accepting any payment for them.  I'm just posting them here for other Maelstrom fans to enjoy!  If you do make your own shirts, I'd love to see photos!  Use the #onelastride on Twitter and Instagram and show off your pride before we have to #LetItGo!
RIGHT CLICK HERE AND 'SAVE AS' TO DOWNLOAD THE SHIRT FRONT

RIGHT CLICK HERE AND 'SAVE AS' TO DOWNLOAD THE SHIRT BACK