2015 Project – Audio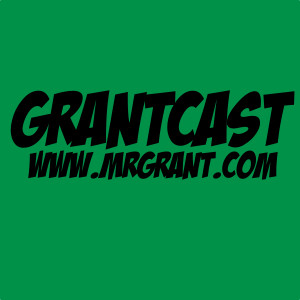 I wanted to give myself a project for 2015 in the same vein as the Creative Mondays project I did last year.  I'll have lots of projects to work on this year, but I liked having Creative Mondays last year because it gave me some focus.  I knew that those posts had to be written and posted every week.
I had lots of ideas for a project for this year.  A goal to set to try and accomplish.  I had two different ideas for video/webcast shows but after producing one video a day from December 1-December 25, I was sort of burnt out on that idea.  I may go forward with one or both of those at some point, but I didn't want to commit to producing video weekly.
After some thought, I decided to go back to my internet 'roots' sort of speak and that is producing audio.  A podcast.  A weekly podcast that has no set structure, no set topic, no slickly produced audio.  Just me talking.  Maybe I read some stories I wrote.  Or maybe I'll tell stories that happened to me that day.  Or maybe I'll interview a friend.  I have no set structure, just a goal.
Release one piece of audio every Saturday for all of 2015.
In 2011, I set up a podcast called The GrantCast.  I only ever put one episode out and, because of such, it is no longer listed in iTunes.  That's fine, I want to start small.  Since these are going to be slickly produced with music and fancy editing, I'm not going to go screaming from the mountain tops about it.  That's why I'm not even publicizing this post talking about it.  I just want it to go to the people who've subscribed either via RSS or the mailing list because they are the ones who, I'm assuming, would be interested.
The first episode for 2015 is out now on the podcast feed.  If you want to subscribe and are podcast savvy, the feed is:
http://www.mrgrant.com/feed/podcast/
If you are not Podcast savvy, and just want to hear the audio, it is here:
http://traffic.libsyn.com/saturdaymorningmedia/GCast002.mp3 
In the first episode I talk about my parent's selling the house they've owned for 30 years.  Nothing special, nothing groundbreaking, no big laugh at the end.  Just a little chat about my parents selling their house.
If you do give it a listen, let me know what you think about it in the comments below.
Note:  Future episodes, at least for now, will be posted at www.MrGrant.com not here.  It'd probably make more sense to do them here, but the podcast was already set up over there.  Anyway, enjoy.