The Dudley Disaster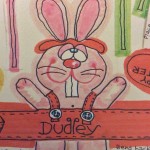 I was in a CVS last week and, of course, being a week out, there was Easter merchandise everywhere.  Enough yellow, pink, green and blue to beat the band.  I started getting nostalgic for Easter celebrations gone by.
Usually, our Easters were spent in Klamath Falls, Oregon with my Mom's side of the family.  We would dye Easter eggs with my cousins, the Palmers.  It was a tradition that was passed down from my cousin Brent to my brother Brandon to my cousin Brittany, that the egg dying wasn't complete until the youngest had taken a big swig or easter egg dye, coloring their entire mouth.
Remembering these warm times, I remembered that, as a kid, we would get Easter Egg decorating kits and my favorite was Dudley brand because of the wacky characters they'd have on the box and decorating supplies.  To my supreme delight, this CVS had Dudley egg decorating kits!  To my absolute horror, this is what Dudley looks like in 2015…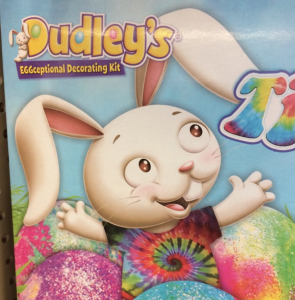 What?!  Part of what I remember so fondly about Dudley is that he and his friends always had a hand drawn look about them that was reminiscent of Jay Ward designs from Rocky & Bullwinkle.  I was so perturbed by this overly cute, seemingly computer generated, Dudley that I did what anyone who is seeing their childhood tarnished, I turned to the internet.  Within an hour I had purchased a classic Dudley Shake-an-Egg kit from eBay.
Friends, this is Dudley…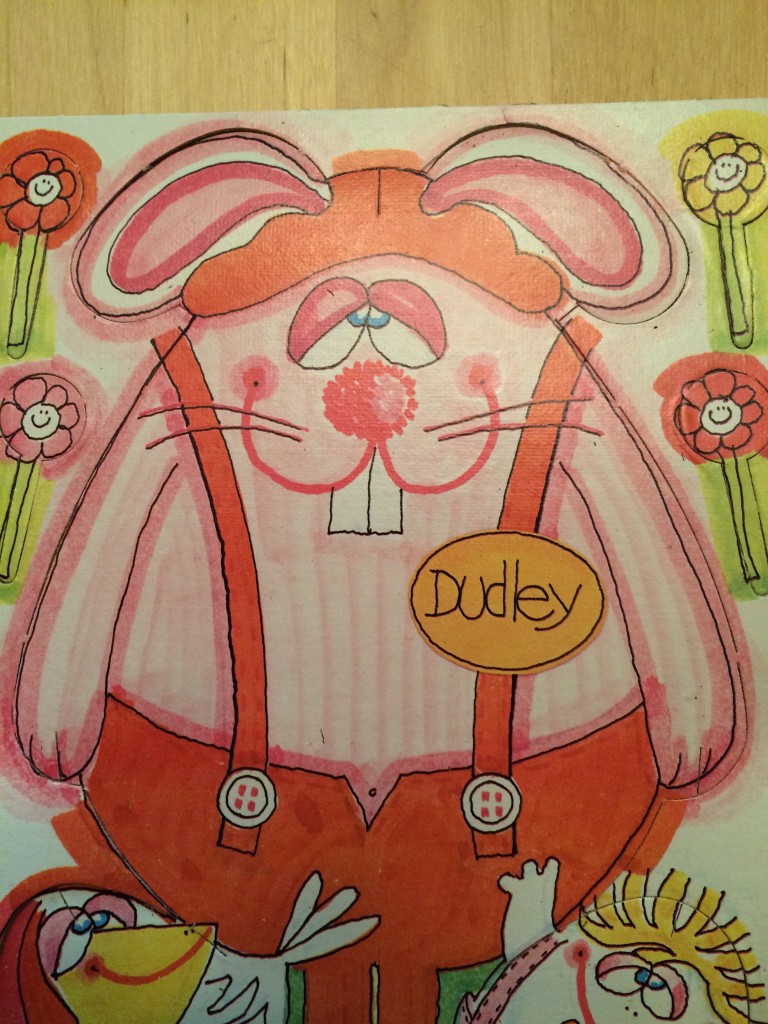 And, because his appearance changed a little even within the package, this is also Dudley…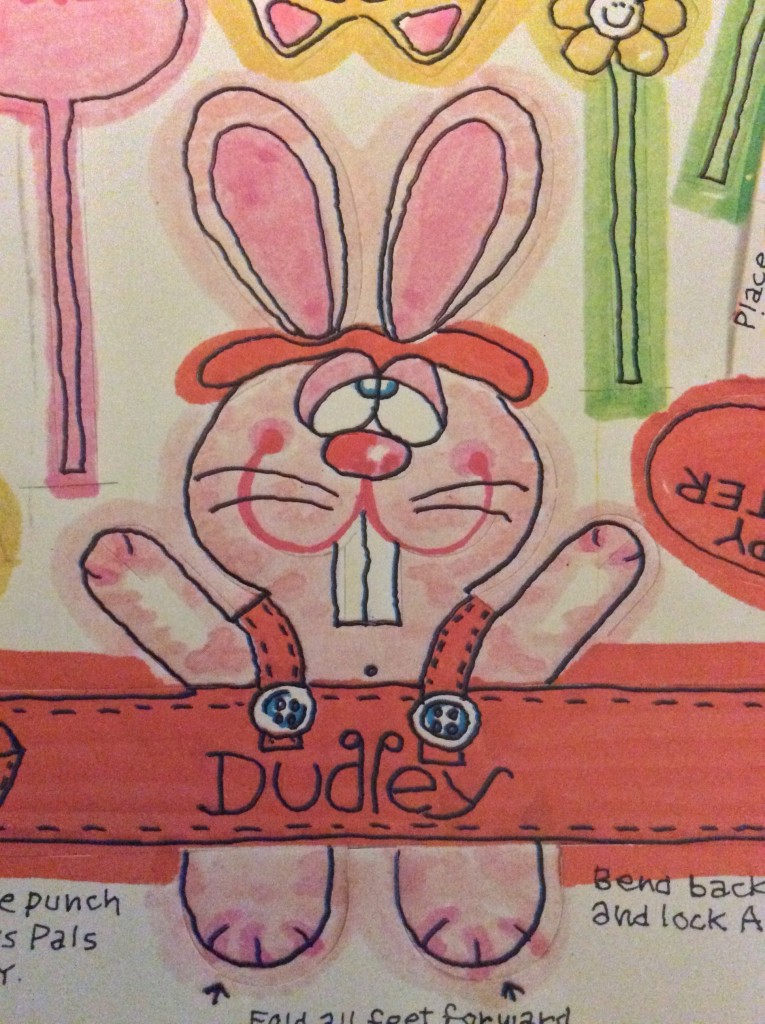 My friends, either one of the two examples above are, to me, way more charming than…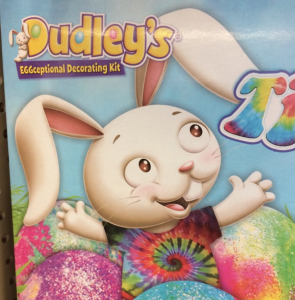 Right?
All the vintage packaging just has an air of being handmade.  As if Dudley and his pals created each box by hand.  Take a look…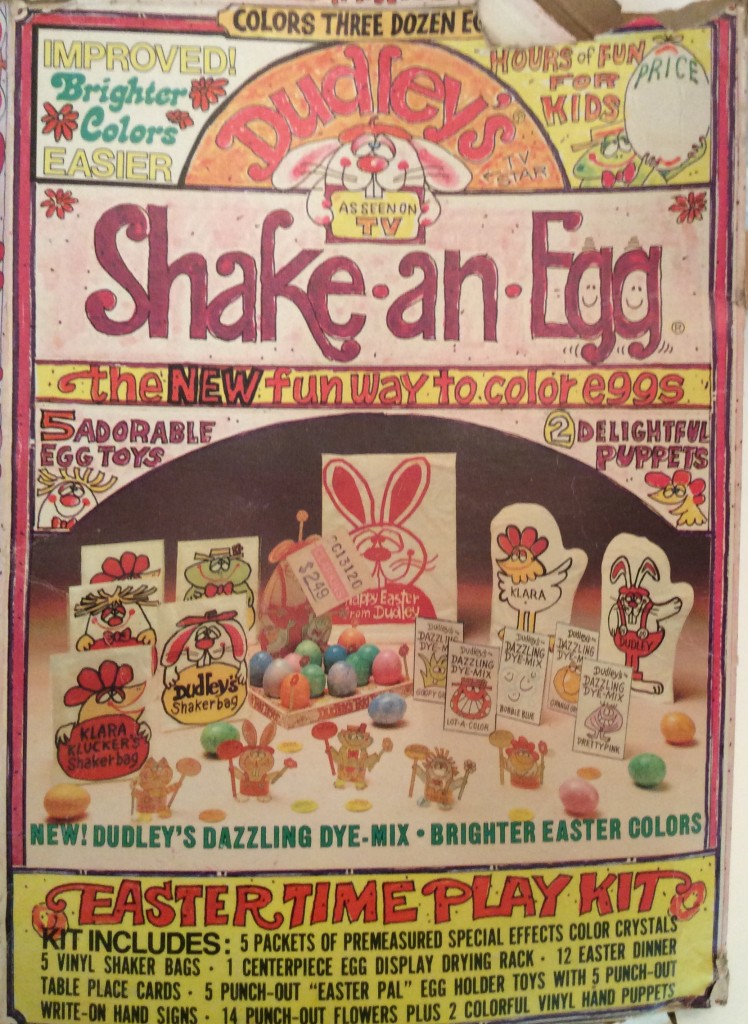 To me, that is a thing of beauty.  As a kid, I looked at, not only the box, but all the details of each of the contents.  I fondly remember each little character on each of the bags of dye!  Here's what Dudley boxes look like today…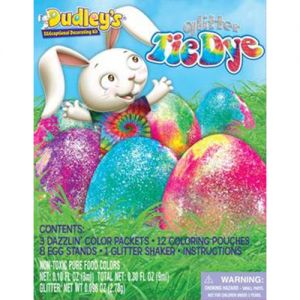 Zzzzzzzzzzzzzzzz.
Another thing I loved about these Dudley kits as a kid was Dudley's wacky group of friends.  Clyde, Klara, Tedley and Elwood.  Who wouldn't want to be friends with this group…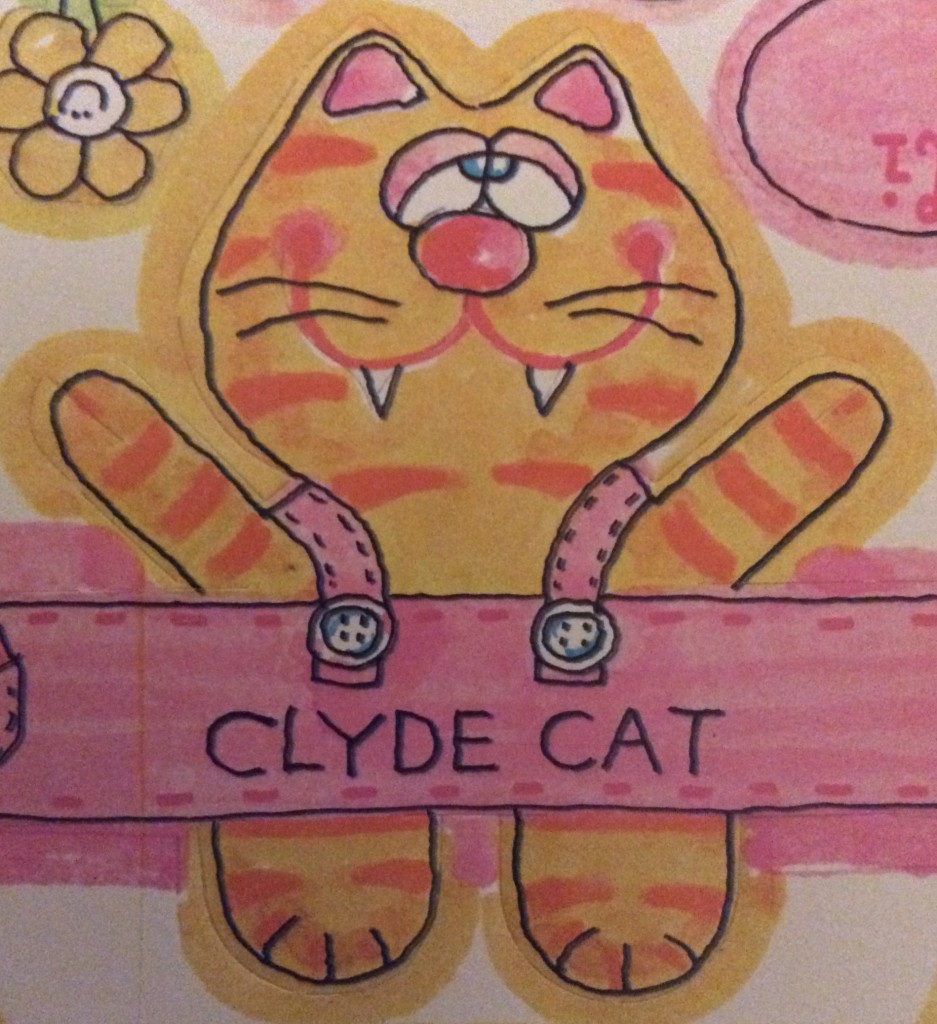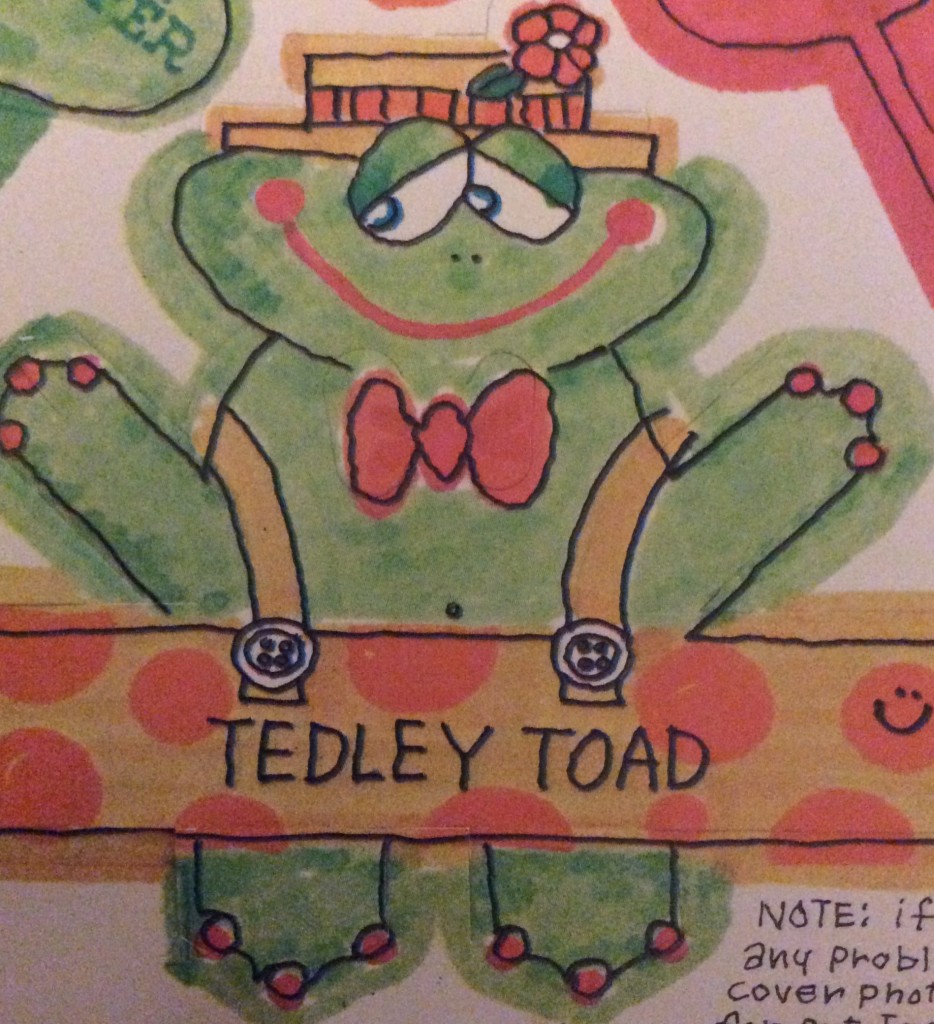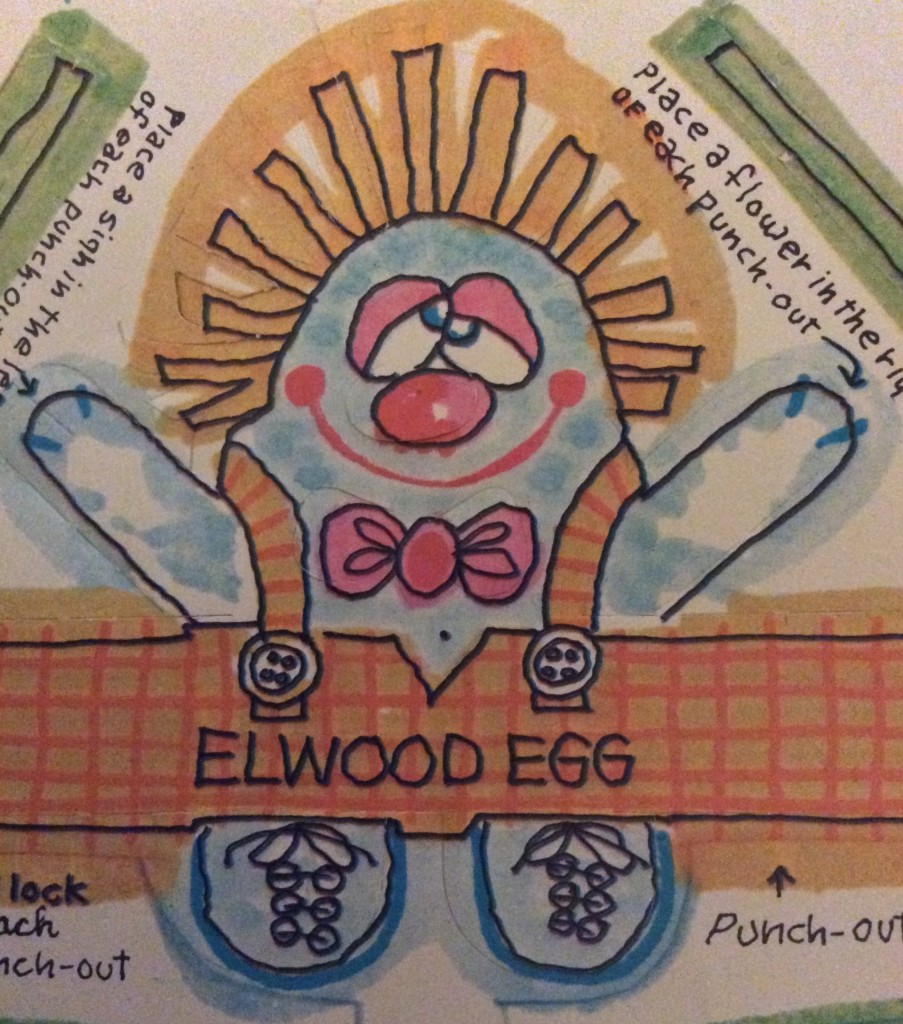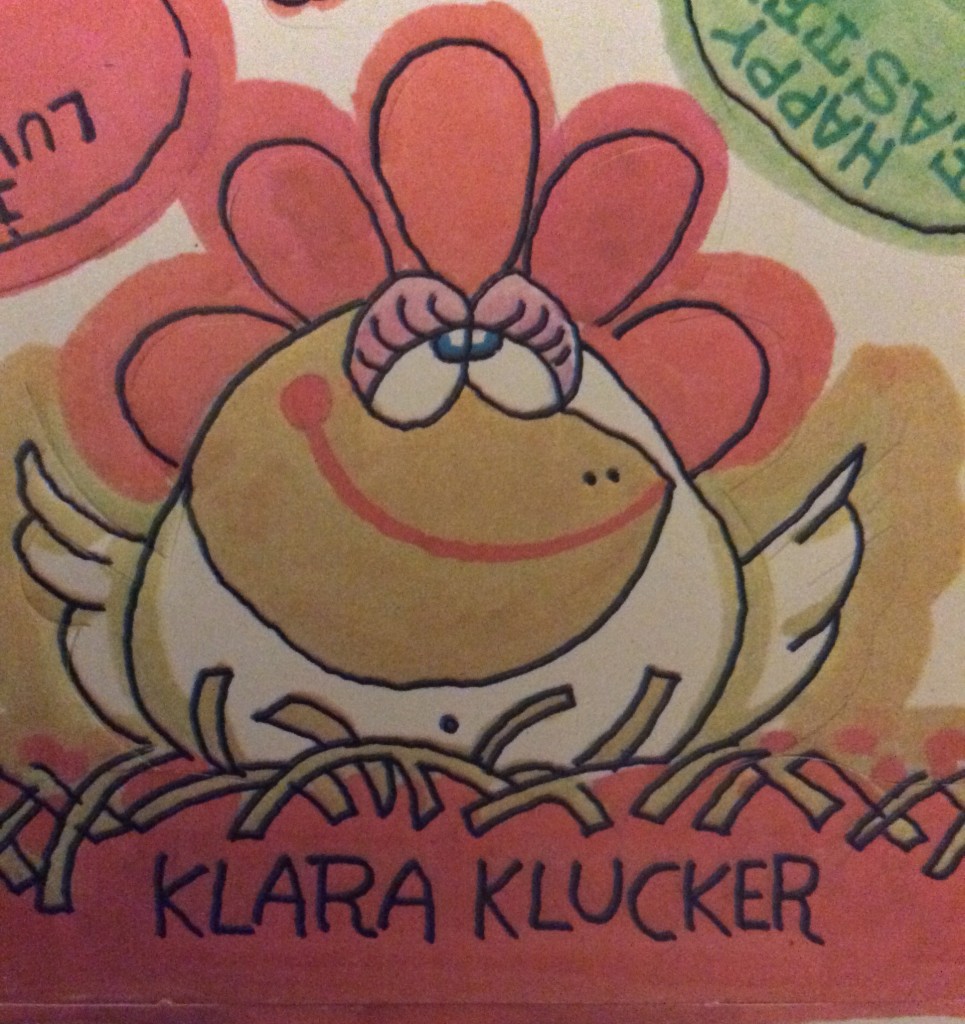 I went by the Dudley website today at http://dudleyseaster.com and wanted to see if Dudley, at least, has the same group of crazy friends and what their designs looked like now.

Aaaaaaaaaaaaaahhhhhhhhhhhhhhh!  Who are these creatures?!
Meet Emmi, Oggy, Gus, Petals (the butterfly), Dudley and Phoebe.  The new Dudley gang.  They all have backstory now and relationships.  You can read them for yourself here http://dudleyseaster.com/about/?Dudley-Gang-2
Knowing nothing, this redesign seems to be an attempt at getting a TV show.  This section of the website reads like a pitch bible that you'd make if you were pitching an animated series.  I don't know about you, but I'd rater watch this show…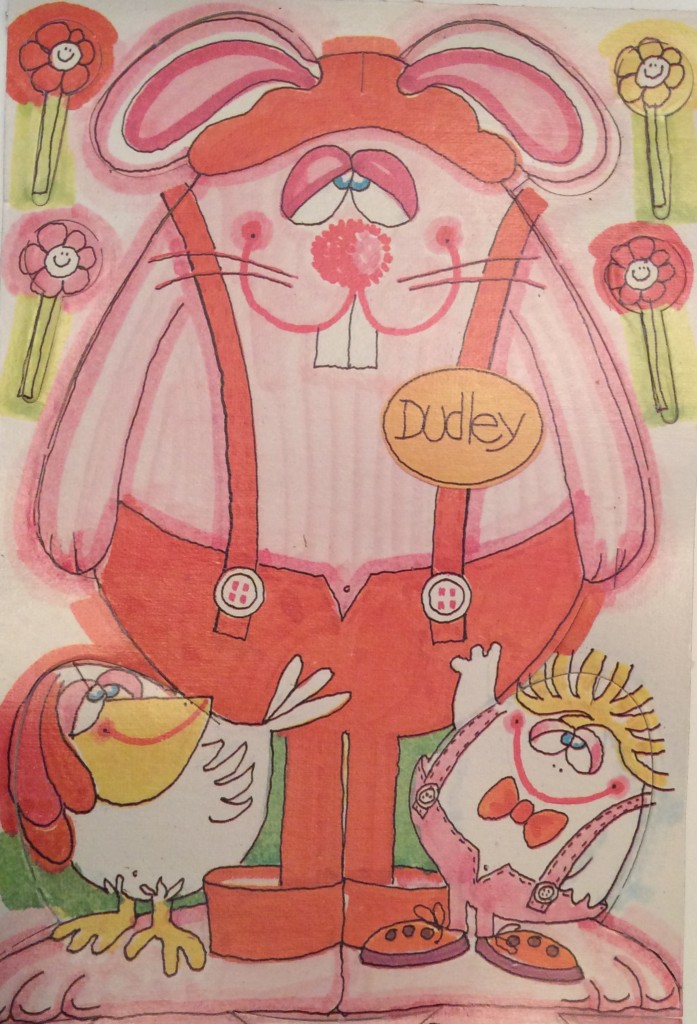 Happy Easter.