Puppet Up Down Under 2014 – March 29, 2014 – Preview 3
Today was a very lazy and, as I'll be the first to admit, boring day. At least until the show.
Woke up around 9:00 AM and headed down to the gym for my thirty minutes on the treadmill. I went a little easier on the treadmill today because last night in the show, I tweaked my back a bit so I didn't want to hurt it further.
After showering and shaving, Dan and I walked over to a small Indian food place called Funky Curry. It's an interesting little place that seems to want to honor Bollywood. On the back of each chair there are words like: Director, Producer, Hero, Heroine. Then all around the walls there are movie posters of Bollywood movies. Real interesting but the food was just okay.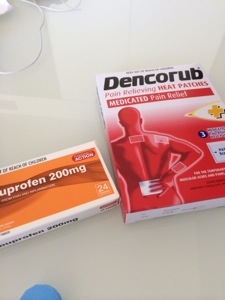 After lunch, I walked down to Target to get some ibuprofen for my back. I learned that, unlike Target stores in the USA,they don't sell drugs like that there. They sell them at Chemists. Luckily there was one nearby. I got some ibuprofen and some of those heated back patches. After my thrilling shopping excursion, I headed back to the hotel and just tried to relax my back. Also got some laundry started too, very cool we have a combo washer/dryer in our hotel rooms. After more lying around it was time to head back to the Princess theatre for tonight's show.
We had an earlier tech call than previously because we are still finessing a few of out more technical pieces. As I've said before though, the crew here is amazing and they are so quick to get what we need and make sure we look right. We were also works hopping a few pieces that will be folded into the show when we head to Sydney next week.
I also got to spend some time finessing Java. I feel it can always be better and, as I said last night, I really want to focus on my puppetry. The early versions of Java were very loose and fun. Our version tried to pay tribute to those versions so we study them thoroughly, breaking down each beat. In doing so, however, we sometimes loose some of the 'looseness.' It's also difficult to work on when the only chance you get to do them is during the show, so I look forward to these chances to refine even if I have done it a bunch of times. After these brush ups it was time to get ready for the performance.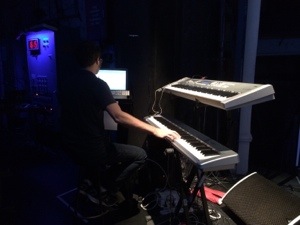 The show was really great. The suggestions for the crowd were really fun and we had a blast. The Hot Dogs ran a relay race, we saw a scene about Australian Parliament, and a wacky version of Alice in Wonderland. Just a fun show from top to bottom.
After the show there was a small reception which was a bunch of fun. I chatted a lot with some of the people who'd just scene the show and also got to talk a bit with our puppet wrangler Bec.
Afterwards, we had a small group gathering at one of our rooms and then it was off to bed.