The Habit Journal
I'm addicted to buying journals on Kickstarter.  I'll just go on there, type in the word 'Journal' and pledge and pledge and pledge!
I picked up the Passion Planner and while I love the idea of it (managing your goals into smaller goals and then achieving), there's something about it that made me hesitant to start using it once I got it.  I can't say what it is.  Perhaps the layout looks like it's a lot of work?  I don't know.  I bought one last year, never used it and then bought it for this year and never used it.  Funnily enough, I'll probably buy one for next year too.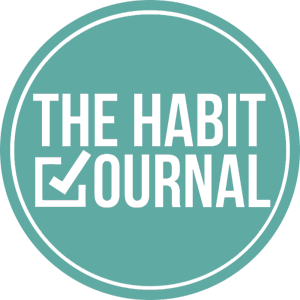 Then I found the Habit Journal.  The thing I immediately liked about it over the Passion Planner is that it is more open ended.  There's not dates in there, you can start at any time, albeit on a Monday.  I also like it's broken up in 4 week sections.  So you focus on one goal for 4 weeks and then reflect on how well you did and then modify and move on for the next four weeks.
Each page has one or two days that you fill out.  At the end of each day, you check in (reflect) and fill in how well you did and the same at the end of four weeks.  I love that it has some profiled boxes (Sleep, Exercise, etc.), but then it has empty for you to fill them in with more specific things related to your goals.
So, starting Monday, I'll begin my first four week stint and I'll report back letting you know how it goes.