Puppet Up Down Under 2014 – April 3, 2014 – I Want a Wombat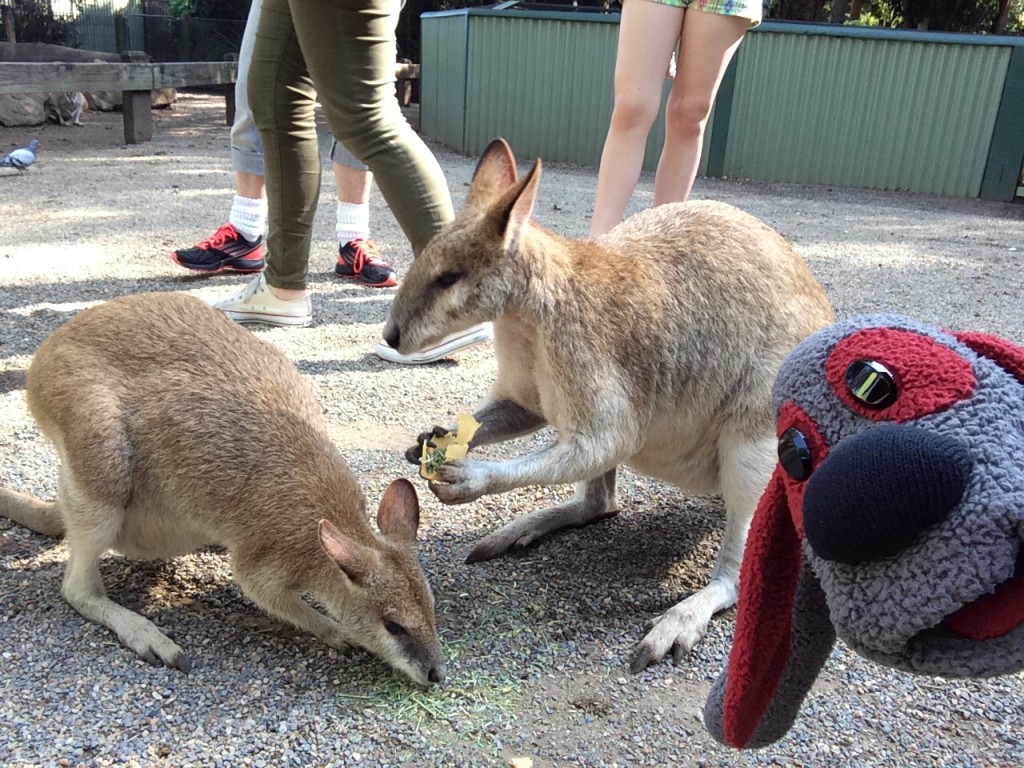 Today started with an early rise. Well, earlier than normal as a few of us were headed to the Featherdale Wildlife Park which is about 40 minutes outside of Sydney by train. Brian and I met Peggy, her daughter Anna Rose and Julianna in the lobby at 8:00 AM and by a little after 9:00 AM, we were standing at the front gate of Featherdale.
Featherdale is an amazing place where you can get amazingly close to some amazing animals! We saw koalas, wallabies, kangaroos, dingos, a crocodile, and just a whole slew of amazing animals. My favorite was the wombats. They just look so funny.
I pet a koala. They are soft. Sarah, the koala keeper, brought a baby out for Uncle Interloper to see. It was so great to see a baby that close. Sarah then showed Uncle Interloper a Diamond Python, which was fun as well. We also saw some Dingos. They look just like dogs, but these dogs were lazy.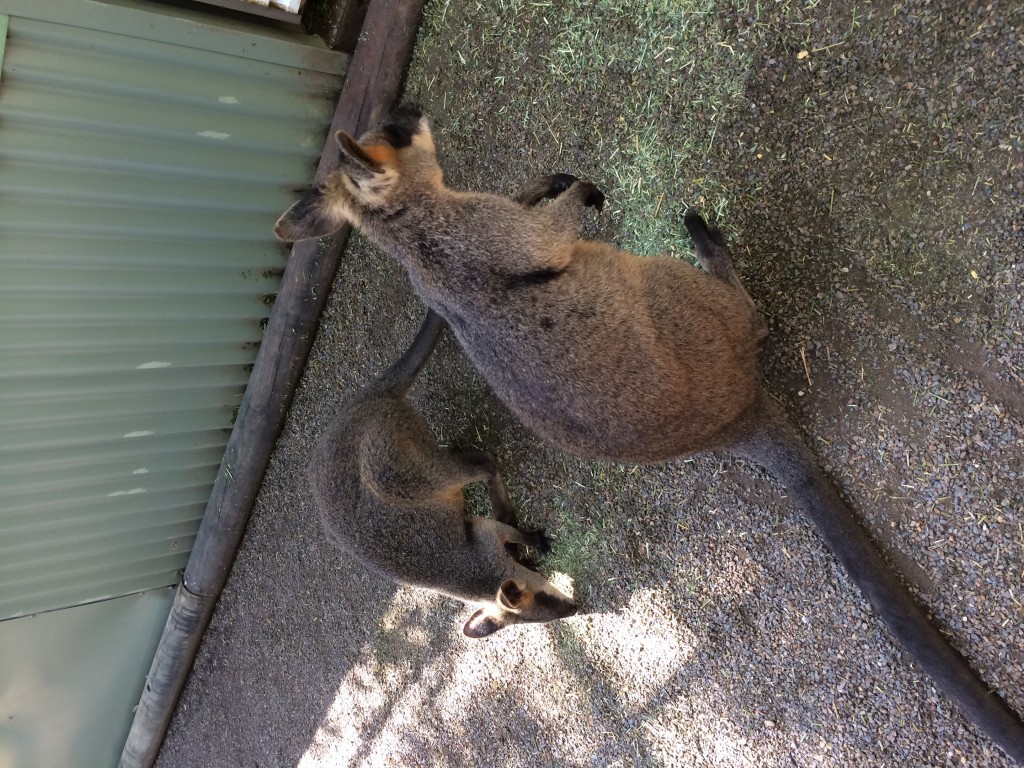 It was a really fun day checking out all the animals there and I highly recommend the trip to anyone who is visiting Australia. After leaving Featherdale, we hopped back on the train and were soon back in Sydney. Back at the hotel we relaxed for a bit before having to head to the Opera House for another show.
Brian and I had decided to try and take the bus instead of walking but we missed it by minutes. So, we walked. It's a nice walk, but it is forty minutes so it was a haul. We vowed to take the bus back afterwards for sure.
We had a brief meeting before tech today where Patrick informed us that he was going mix things up. People who were in certain improvs would be switched to other improvs. This is always exciting for us because it makes things new and keeps things fresh. And it worked!
Tonight's show was really loose and fun. There were some hilarious scenes. We learned about the dangers of being Justin Beiber, that Captain Cook was dyslexic, we heard the story of The Day Mary was Committed To The Asylum and the Hot Dogs went to a West baptist Church Rally.
I did Alien Barbershop again, but it wasn't my best effort. The suggestion was 'Vomit On Command.' All I could come up with is
I don't need a finger
Or a drink in a flask
If you'd like to see me vomit
All you have to do is ask.
Ugh. I'm sure there was something better there, but damned if I could find it. As Patrick says, "Improv is a batting average. They can't all be winners." Oh well, something to work on for tomorrow night.
After the show, instead of hanging out we did take the bus back to the hotel. Then it was just relaxing. We have a live TV appearance tomorrow so we have to be up early. No late night partying.
And so, with that, I'll leave you with a picture of a wombat.
I want a wombat.